Five reasons to examine your current coding strategy:

Improved coding accuracy supports denial prevention and quality improvement.
Specialty coding knowledge and experience are not preferred-they're required. These qualifications are not always available internally. By tapping on a coding partner, you have access to multiple coding experts for each specialty. Here's an example of one of the most difficult and complex areas of coding-interventional radiology (IVR) coding.

OCR activity around breaches and investigations is on the rise.
Since 2016, the challenges for managing business associates (BAs) have become more complicated. The OCR is increasing efforts to clamp down on noncompliance of patient data handled by BAs.

Rising payer scrutiny leads to increased volume of coding denials.
It's no surprise that your team might be getting hit with an increase in coding denials. Even the best coding accuracy efforts can't thwart increased scrutiny from insurance companies. As the volume of coding denials steadily increases, you need a proactive approach to manage and prevent denials rather than accepting them and writing them off.

EHR challenges put workload pressure on your coding staff.
A recent EHR implementation at Penn State Health Milton S. Hershey Medical Center required additional bandwidth and services to clean up backlogs and work queue errors. According to Hershey's Revenue Integrity Director Matt Hoeger, "Revenue executives must never lose sight of daily goals and operational costs. First, we look for vendor partners with the same commitment to these metrics."

Annual coding rules are subject to updates and changes.
What busy HIM director or coding manager can keep up? Many organizations use outsourced services to support both hospital and professional fee coding. You can learn more about that here.
Fast-track Your Coding Strategy
A How-to Guide for Today's HIM Leaders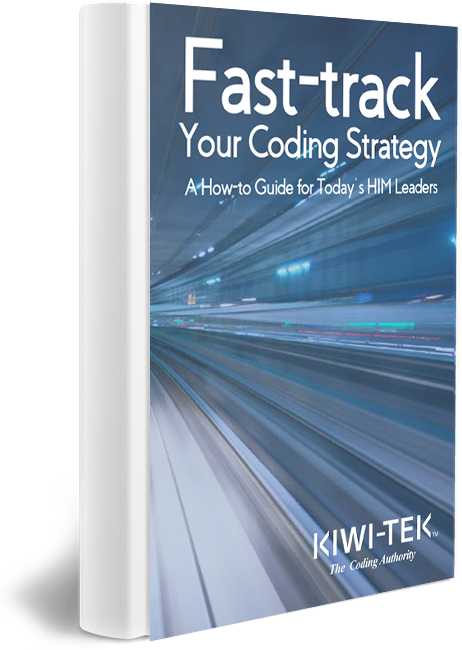 Fast-track Your Coding Strategy
A How-to Guide for HIM Directors