Medical Coding Quality Assurance
Superior Coding Quality
"Coding is constantly changing. A vendor can't just come in here and code. For us, it's not a production thing, it's a quality thing and KIWI-TEK delivers. Their auditing is great, along with other quality programs they offer."
Tracy G. Hickey
MBA, RHIA, CPHI, CHTS – CP, FAHIMA
Director, Health Information Management, West Tennessee Healthcare
You need a worry-free coding partner and we're it.
You need more than just coded and billed charts. Accuracy, compliance and full capture of billable procedures are crucial.
How do we do it?
Recruit the best coding talent. Less than 5% of applicants are hired.
Constantly monitor coding quality for each coder.
Base coders' compensation on productivity and quality.
Achieve accuracy of 95% to meet performance measures.
Maintain a low manager-to-coder ratio to ensure the proper level of supervision and oversight.
Are you a medical coder looking for career growth? Explore our medical coding jobs or contact us to find out more!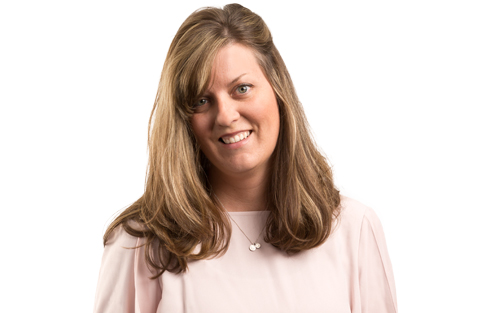 How to Harness the Power of Coding Quality Assurance
By Sarah Humbert
As an HIM director, coding manager or revenue cycle executive, how do you define coding QA? Do you follow specific steps and actions to ensure its effectiveness?
3 REASONS TO IMPROVE MEDICAL CODING QUALITY
Whether your organization chooses outsourced coding services or has a completely in-house team, new requirements for effective coding performance have emerged alongside greater quality coding expectations.

Improved coding accuracy supports denial prevention and quality improvement. Specialty coding knowledge and experience are not preferred—they're required. These qualifications are not always available internally. By tapping on a coding partner, you have access to coding experts for different specialties which can positively impact coding quality.

Rising payer scrutiny leads to increased volume of coding denials. It's no surprise that your team might be getting hit with an increase in coding denials. Even the best coding accuracy efforts can't thwart increased scrutiny from insurance companies. As the volume of coding denials steadily increases, you need a proactive approach to manage and prevent denials rather than accepting them and writing them off.

Annual coding rules are subject to continual updates and changes. What busy HIM director or coding manager can keep up? Medical coding outsourcing supplements current staff and serves to improve coding quality in hospital and professional fee settings.
Learn more about how KIWI-TEK helps with:
OPTIMIZED REIMBURSEMENT
Our clients experience the highest appropriate level of reimbursement »
REMOTE MANAGERIAL EXCELLENCE
Heavy focus on virtual education and training »
EXPERT MEDICAL CODERS
The country's best coders »
GUARANTEED RESULTS
We deliver the highest coding quality possible and guarantee the results. If we coded it, we fix it. Quickly and for no additional fee.