HCC Coding
Our experienced and certified HCC coders at KIWI-TEK can help you with your HCC coding needs. We deliver HCC coding services accurately and promptly.
HCCs rank diagnosis codes into categories that represent conditions with similar cost patterns, projecting the cost of care. Over 8800 costly chronic diagnoses are covered by 87 HCCs.
Risk adjustment uses current demographic information and diagnosis data to predict future medical expenses. HCC coding helps paint a picture of each patient's health status by ensuring documentation and coding are at the highest level of specificity.
Benefits of proper HCC capture
KIWI-TEK uses our domestic, certified coding team for both HCC sweeps and ongoing documentation review and feedback to clinicians. Benefits include:
Improved quality of care
Health status used to match needs with improved benefit levels
Accurate reimbursement for value-based arrangements
Fewer erroneous and rejected claims
Provider Education
When providers understand how risk-based contracts work, and the importance of HCC coding, they are more likely to invest the time needed to properly document chronic conditions. Our team of HCC coders works efficiently with physicians to provide ongoing education that doesn't interfere with patient care.
Pre-visit patient chart preparation
HCC coding experts sweep or audit charts before patients are seen. This helps healthcare organizations more accurately address chronic HCC conditions.
Risk adjustment
After the patient has been seen, our coding experts ensure that the HCC diagnoses are included on the claim. All permissible coding linkage is completed based on the coding guidelines for highest specificity and highest HCC assignment. If the documentation is insufficient or unclear, our HCC coding experts query for clarification to make sure the code is not dropped due to poor documentation. This allows the provider to draft an addendum if needed.
5 Common HCC Coding Mistakes to Avoid

Incorrect coding of chronic medical conditions. All chronic conditions need to be documented and coded correctly as chronic. This can make the difference between a diagnosis being deemed as a Risk Adjusted/HCC code or not.

Missing M.E.A.T. criteria. All diagnoses must include Management, Evaluation, Assessment, and/or Treatment in the supporting documentation for each diagnosis.

Missing specificity. Records must include the highest level of specificity regarding symptoms and conditions.

Insufficient or inaccurate "history of". Documentation must be clear and concise regarding history coding. Providers often document "Hx of" a chronic condition when the diagnosis is still active. Long history of versus past history of (resolved) can be confusing if not documented accurately.

Failure to link diagnosis codes according to ICD-10 coding guidelines. This can make a significant difference in reimbursement and risk adjustment hierarchy placement.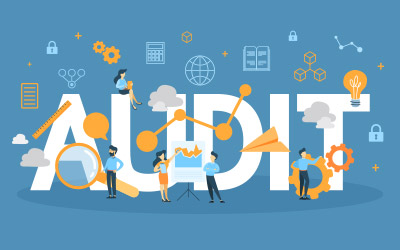 Calling All Coders and HCC Auditors—OIG Updates You Should Know
By Kiera Williams
Why are more organizations focusing their efforts on HCC capture? I've gained considerable perspective after 12 years of HCC experience and one year with KIWI-TEK. Here is valuable HCC information I thought our readers might appreciate.
KIWI-TEK uses a 100% domestic, certified coding team for HCC sweeps and ongoing documentation review and feedback to clinicians. Contact us to learn more.