Professional Fee Coding
KIWI-TEK provides peace of mind with consulting, strategy and implementation
Our team of professional coders specializes exclusively in physician, non-physician and value-based coding.
Emergency medical facilities, urgent care centers, specialty treatment centers and physician offices enjoy 24/7 access to trained and certified professional fee coding specialists. 
Though our coder network is domestic, KIWI-TEK only works with professionals certified by AHIMA or the AAPC.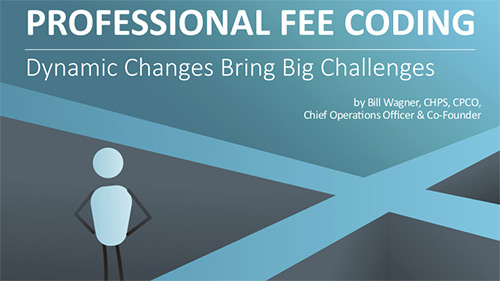 Here's a brief overview on professional fee coding trends, challenges and how to overcome them.
"We are very invested with KIWI-TEK as a partner. They've always done a good job for us. Case in point: we've expanded their services beyond hospital walls to professional coding for 400 physicians in our network."
Marva Rothmeier, RHIT, MBA
HIM Director, Medical Center Hospital (MCHS)
Tired of looking for professional fee and specialty coders?
Whether you need to add coders to your in-house team or need to fill gaps with certain specialties and cases, we have 100% US-based credentialed coders ready to start coding today.