In an effort to control the spread of the pandemic and to focus on COVID-19 patients, providers were directed in March to cancel elective surgeries and all other non-urgent patient visits. Up until that time, patient volume by type of visit was fairly predictable, which helped with staff planning and forecasting revenue cycle metrics. Very quickly, same day surgeries, emergency department visits and other outpatient services saw a drastic reduction in patient volume.
Hospitals across the U.S. are losing more than $1 billion in daily revenue as they experience significant declines in patient volume during the pandemic, according to a report from Crowe, a public accounting, consulting and technology company. Across all service lines, COVID-19 pushed the number of unique patients who sought hospital care down by an average of 54.5%, according to a year-over-year analysis from Strata Decision Technology.
While the major focus was, and still is, on delivering patient care and stopping the spread of COVID-19, most of the attention has been on health system financial struggles and the need for more government assistance. Even more focus has been on, and rightly so, the front-line clinicians and the risks they take to provide care. Other high-profile topics include the boom in telemedicine technology, the stress on physician practices, reopening guidelines and resurgence.
Very little attention has been paid to the impact on HIM departments, particularly considering that coding professionals who had been coding inpatient, outpatient and professional fee cases for years suddenly had no work. Thousands of dedicated, experienced, certified coders have been forced to accept furloughs, layoffs or termination due to the huge decrease in patient volume caused by the pandemic.
As a member of the Facebook group, Jobs for American Medical Coders, (JFAMC), I have had access to many of the heart-rending posts by experienced coders who have lost their jobs due to budget constraints and reduced patient volume. With the cooperation of Pam Kulczar, the site administrator, I recently posted a survey on JFAMC to ask members how the pandemic has affected their career.
The results are eye opening.
Are you a medical coder looking for career growth? Explore our medical coding jobs or contact us to find out more!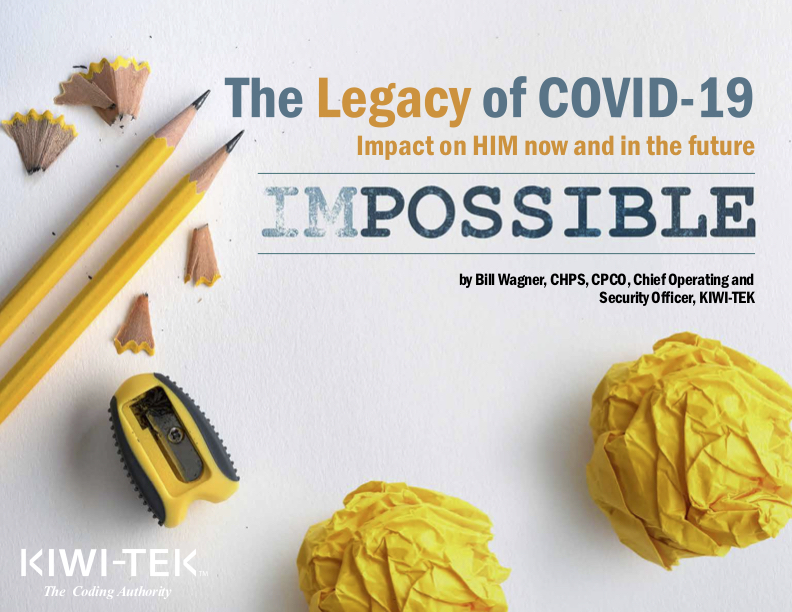 The Legacy of COVID-19
Impact on HIM now and in the future