KIWI-TEK Customer Roundtable
COVID-19 Challenges Met, Lessons Learned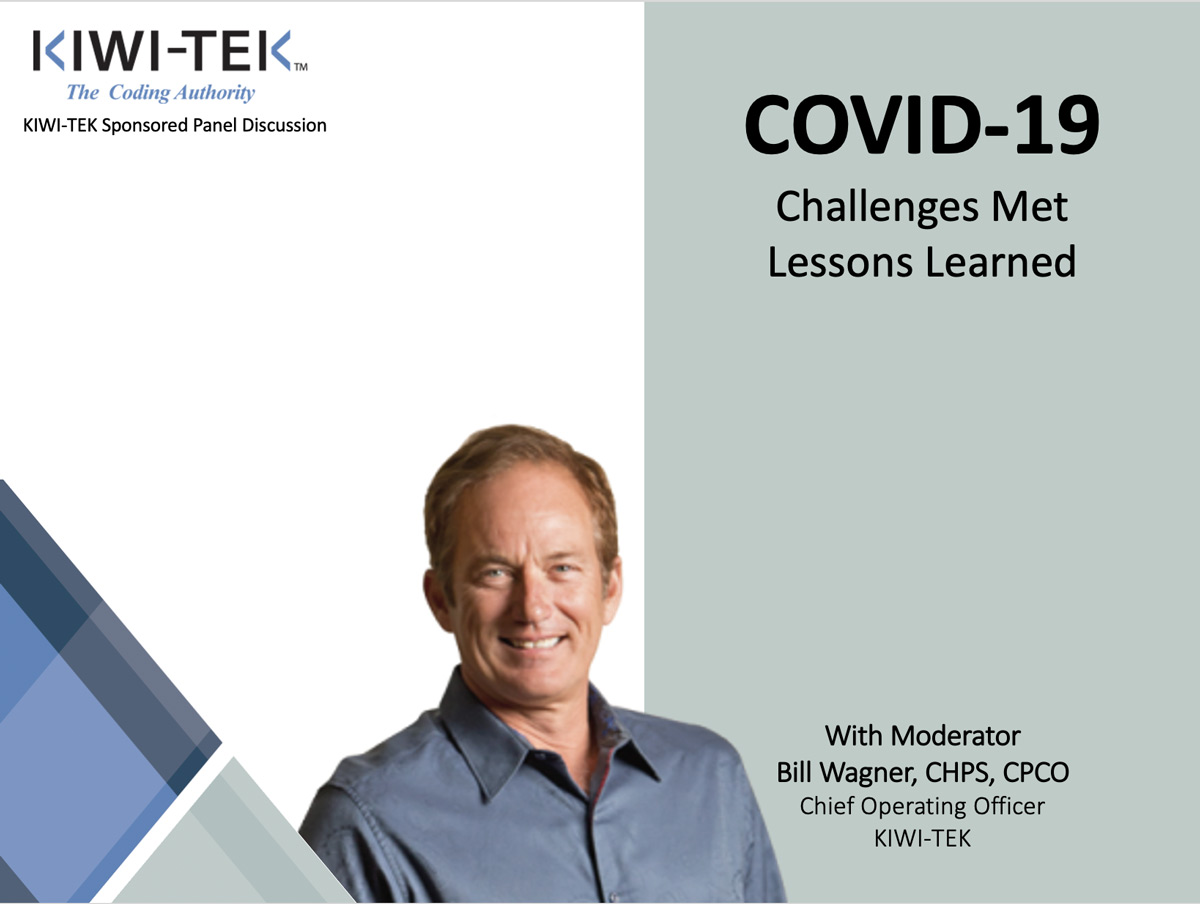 Presenters
(click for a full bio)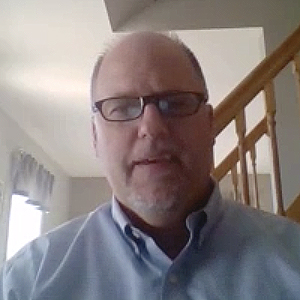 Matthew E. Hoeger
Senior Director of Revenue Integrity, Penn State Health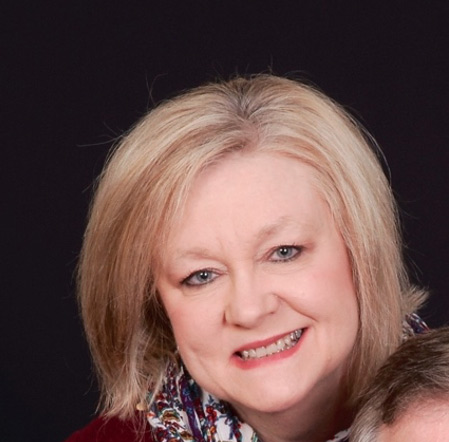 Tracy G. Hickey, MBA, RHIA, CPHI, FAHIMA
Director of Health Information Management, West Tennessee Healthcare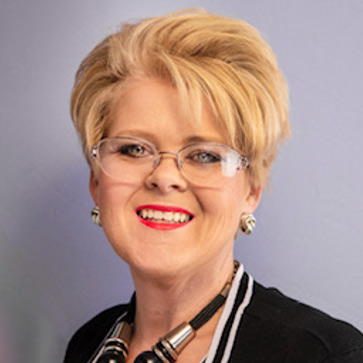 Lorie Mills, RHIT, CCS
Director of Coding and Clinical Documentation, Forrest Health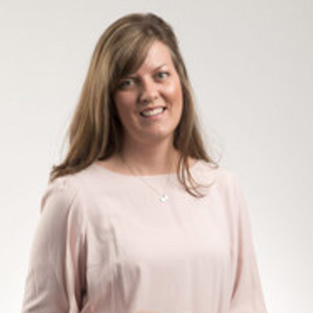 Sarah Humbert, RHIA
Vice President of Coding Operations, KIWI-TEK
Details 
Join us for a roundtable discussion with our coding partners about the whirlwind year we've all had. These experts explore some of the biggest changes they've experienced, how their HIM and coding teams met the challenges, and advice for navigating 2021.
What You'll Learn
Best practices for remote work
How our clients overcame 2020 revenue cycle challenges
Advice for a successful 2021 and beyond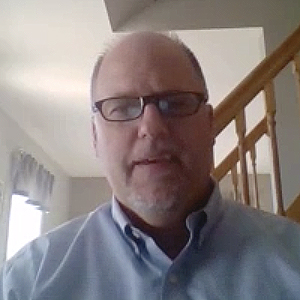 Matthew E. Hoeger
Senior Director of Revenue Integrity
Penn State Health
Matthew E. Hoeger is currently a Sr. Director of Revenue Integrity at Penn State Health with responsibility for all coding activity and chargemaster functions across the health system.  He has held various roles within the Revenue Cycle over the past 15 years, ranging from process improvement and quality to compliance.  Prior to entering the healthcare industry his background was in the manufacturing, where he applied Six Sigma methodology to refine production processes in the wire and cable harness industry.  He holds an MBA from Bloomsburg University and is Certified in Healthcare Compliance.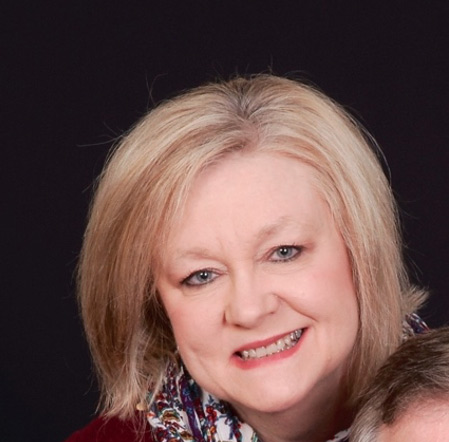 Tracy G. Hickey, MBA, RHIA, CPHI, FAHIMA
Director of Health Information Management
West Tennessee Healthcare
Tracy G. Hickey is the Director of Health Information Management at West Tennessee Healthcare.  She is responsible for the planning, organizing, coordinating, controlling, and directing of all aspects of the Health Information Management Department within the 6 acute care hospitals of West Tennessee Healthcare along with, the physician clinics of the West Tennessee Medical Group.  Tracy manages over 90 FTEs and an operating budget of over 6 million dollars.  Tracy established her career over the past 30 years holding various positions within health information management throughout Memphis and Jackson, Tennessee.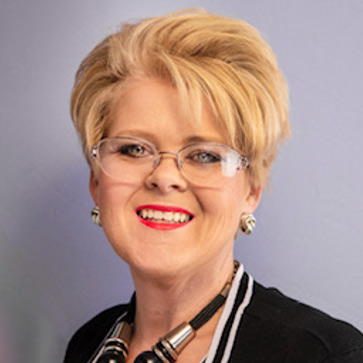 Lorie Mills, RHIT, CCS
Director of Coding and Clinical Documentation
Forrest Health
Lorie Mills, RHIT, CCS is the Director of Coding and Clinical Documentation at Forrest Health in Hattiesburg, MS.  Mills recently finished her third term as President of the MS Health Information Management Association and has been an active member of the MSHIMA Board of Directors for 12 years. Mills has served on the Advocacy and Policy Committee of AHIMA for 3 years and has been a member of the House of Delegates of AHIMA for 9 years.  Over the years Mills has had the opportunity to be a speaker for the MS Hospital Association, MS HIM Association, TN HIM Association and the MS Health Care Finance Association.  Mills co-authored the article Red Flags for Myocardial Infarctions Coding and CDI published in the July 2019 Journal of AHIMA and has worked on a project with The American College of Cardiology to develop education for Type 2 MIs.  Mills began her career in 1994 and has specialized in coding and documentation integrity with an emphasis on provider education.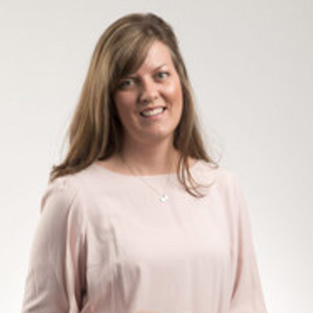 Sarah Humbert, RHIA
Vice President of Coding Operations
KIWI-TEK 
Sarah Humbert, RHIA serves as the Vice President of Coding Operations for KIWI-TEK, where she oversees the company's domestic coding services for hospitals, health systems and physician practices. She manages all coding processes, including coders' performance, credentials and recurrent testing. Sarah ensures that every coder in the KIWI-TEK family has full-time, responsive corporate support, training and mentoring to help with any coding issue. She is a member of AHIMA, IHIMA and CHIMA, and she is also an AHIMA-Approved ICD-10-CM/PCS trainer. Prior to joining KIWI-TEK, Sarah worked in a variety of HIM positions for Health Care Excel, MedFocus and St. Vincent Health System. She attended Indiana University and obtained her Bachelor's degree in Health Information Management.